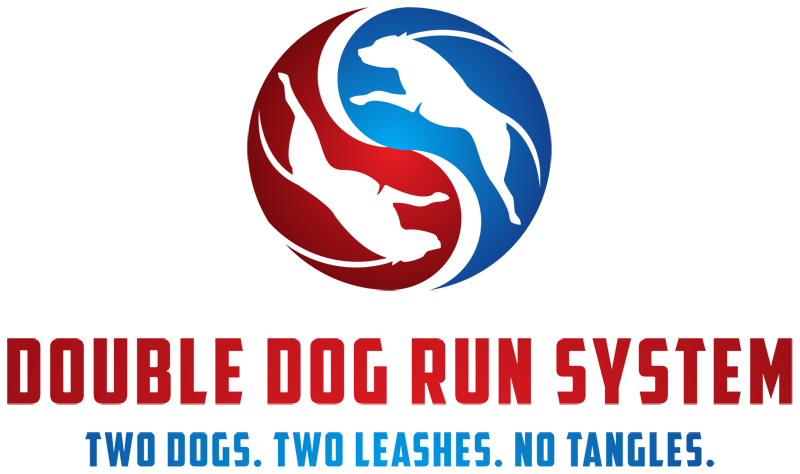 ---
Value
---
The Double Dog Run is without a doubt more expensive than any other dog tie out system on the market.  However, it is the best tangle-free tie out for
two dogs
that is 
secure
 and 
portable
.  Ensuring your dog is safe and secure when outside could be as easy as getting some type of fencing option as there are many!  However, many people who cannot afford a fence, nor have permission to build one opt for a tie out.  Once the fence is built, there is maintenance that will need to be done; as well as making sure your dog does not jump over or dig under the fence.  Additionally, dog owners can also opt for an electric fence which also requires training your dog, maintenance and the shock factor. Lastly, there are many other tie out options, but none that offer what the Double Dog Run can.  
To make things easy, we took the time and research to create some tables that will allow you to compare the options:
Typical Fence Costs

Fence Type

Fence Cost per linear foot

Labor Cost per linear foot

Estimated Total Cost based on 10 X 10 yard

Maintanance Included

Metal/Chain

$7

$10

$680

No

Wood

$12

$12

$960

No

Vinyl

$17

$7

$960

No

Aluminum

$26

$10+

$1,440

No
Electric Fence Expenses

Materials Needed

Cost

Invisible fence/ Collar Package

$100-$400

Wiring

$50

Collar

$50

Charger

$50 - $300

Voltage Meter

$5-$30

Batteries

$60 - $90

Installation

$900 - $1350

Est. TOTAL

$1200 - $2300
---
The Double Dog Run comes with a
2-Year Replacement Warranty
** on the Baseplate, Ground Anchor & Tangle-free topper.  We will replace any of these parts at no cost to you for 2 years.  
**Warranty covers normal wear and tear / weather issues; or any breakage while installing the dog run
properly

. Picture or broken item is necessary.




Strength
---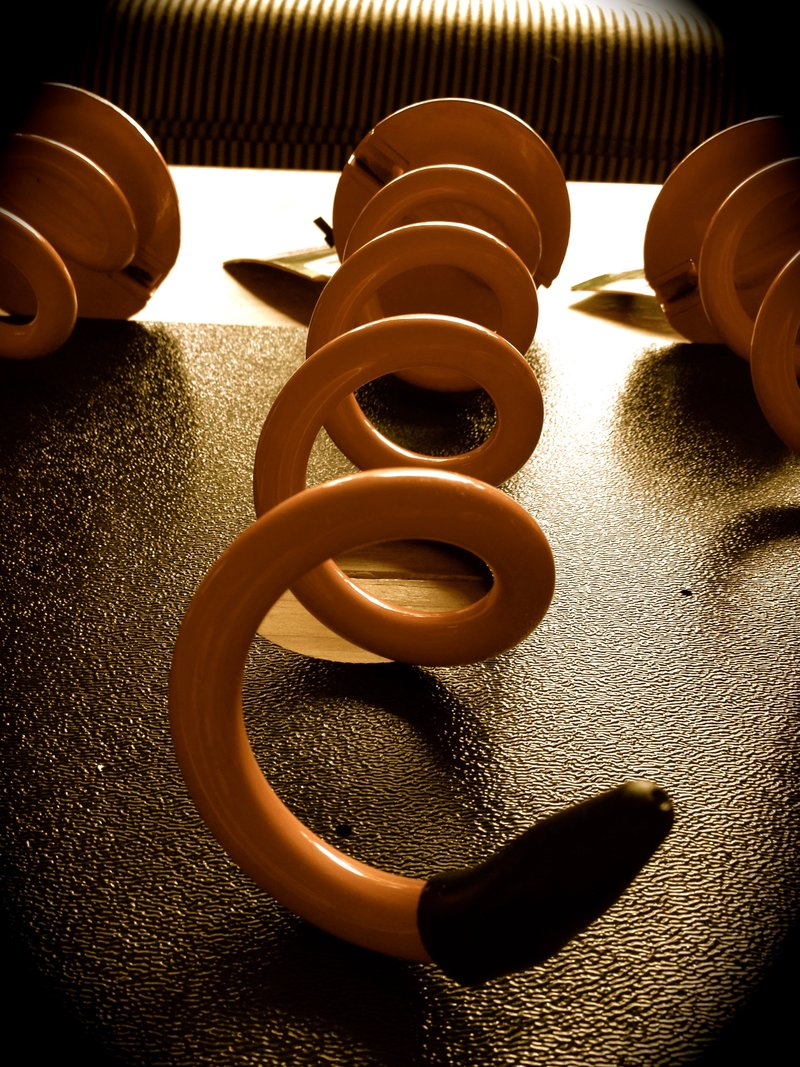 The Double Dog Run tie outs are the strongest around.  Different from a double dog leash for walking multiple dogs, this system goes into the ground.  Each spiral tie out stake is made of cold, rolled steel for durability and strength.  There are two lengths to choose from: 10" or 16" (Inches).  The tie out stake alone is strong enough to take on some of the toughest pulls; however, we added an all weather, ABS base plate to create and even more solid and stable tie out system that is incomparable to any other dog tie out around. 
The weight limits for the tie out systems are as follows: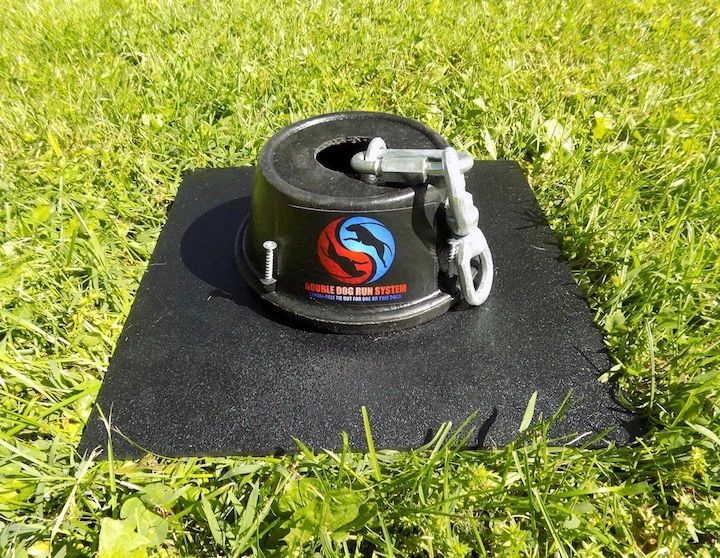 The Double Dog Run is the strongest and toughest dog tie out around.  The top selling product is the
Large / XL Dog Tie Out System.
 Large breed and strong breeds are welcome to try our tangle-free dog tie outs!  
This two dog tie out is tested for a pull force of 800 lbs.  We suggest keeping the weight limit on the XL dog tie out to 500 lbs of dog weight on the Double Dog Run, however there is a 300 lb buffer there for the comfort of dogs on the tie out. 
Be sure you have the right tie out cables on the tie out that support your dog's strength as well. 
Portability & Convenience
---
The Double Dog Run tie out systems are easily installed and uninstalled in minutes.  This portable tie out system can go anywhere you go with you dogs.  Take this tie out to a friends house for a play date, camping, hunting, road trips.... or simply use it at home.  We took our dogs down to the creek and let them play in the shallow water without worrying they would run off after a random animal.  We installed the tie out in a sturdy spot next to the creek and let them play!  They had fun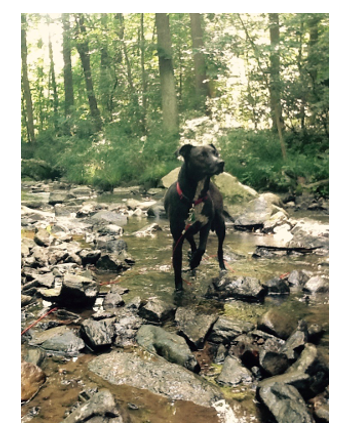 and we relaxed.
Did we mention how convenient the tie out systems are? 
There is a tangle- free, single point of reference for your tie out which means that you and your dogs are free to run in any direction; at anytime; in 360 degrees of movement.  
Yes, it is portable! Watch How to Install the Double Dog Run System
Getting Tie Out Cables for Your Double Dog Run: 
We do not include leashes with this system for the simple reason that every individual set up may vary; as well as dog size.  Please visit any local pet store or online pet store to get the best lease that fits with your pet and setup.  
Our tangle-free tie out system allows you to use any length of tie out cable for your personal setup. Selecting your own length allows you to adjust your setup; for camping, we recommend getting 10 foot tie out cables since many camp sites do not give much room for running.  For those of you that have large yards and want the dogs to run as far as they wish.  We have had customers put 50 foot tie out cables on the dog run- giving the dogs 100 feet in diameter to run.  That's a ton of play area!! Every setup and yard is different, we want our customers to have the right cable length and ensure the tie out is running at it's best for each setup.
---
Does the Double Dog Run Work in The Snow and When I Cut the Grass?
Yes, it works in snow.  And yes you can leave it in the ground when you are mowing. Simply remove the leashes and run the mower over the base plate portion (not the topper).  The base plate is low enough to the ground that most lawnmowers can go right over it without a scratch.  We designed the Double Dog Run for everyone- not just your dogs!
Also, the tie out can be set up away from the home so that you can enjoy peace and quit.  When you are ready for the dogs to come in (dependent on your home set up), you can install the run so that the dog's tie out cable just reaches the door.  Which brings us to the non-tangle portion...
Lastly, the price of our dog tie outs are much better than paying for a fence or an invisible fence.  Or, perhaps you live in a community where that type of fencing is prohibited. This is where we come in.  You will not find a better tie out that will withstand the pulls, the tangles, the weather and much more.  We have worked hard to provide a quality product that will last year round regardless of the climate.  
#1 Question of the summer...
Can you cut the grass without removing the entire tie out system?  
Our dog tie outs are designed with a slim base plate that is low enough to the ground to ride right over.  There is no need to uninstall the dog tie out completely when mowing the yard.  Remove the leashes / tie out cables from the Double Dog Run using the quick link between the two swivels that connect to the ground anchor.  Next, simply ensure the blades ride over the base place and not the topper of the dog tie out.  
We made our dog tie outs tangle-free and convenient!
---
Tangle-free Pet Tie Out
---
You will not find another dog tie out system like this one!  Ours is designed to not only hold the strong and powerful pulls from any dog, but also does not get tangled!  Whether you have one dog or two, the Double Dog Run will not disappoint in its performance.

 
The Double Dog Run is equipped with a double swivel system at the base and work in conjunction with the additional swivel points on both ends of the tie out cables you choose to purchase.  That makes it a four point swivel system for the single dog tie outs and a 6 point swivel system for the two dog tie out systems.  The swivels allow for constant spinning, turning, changing direction and twisting of the cables resulting in a tangle-free tie out experience.
In addition to the swivels on the tie out stake and on the tie out cables, we added a tangle-free topper.  The angle of the tie out cable from the tangle-free topper to the ground is just the right amount to keep the cables from tangling around the base plate.  

Even the roughest and toughest dogs have played on our tangle-free tie out system without tangling!  As we said the Double Dog Run tie out systems are the best quality and most convenient dog tie out on the market.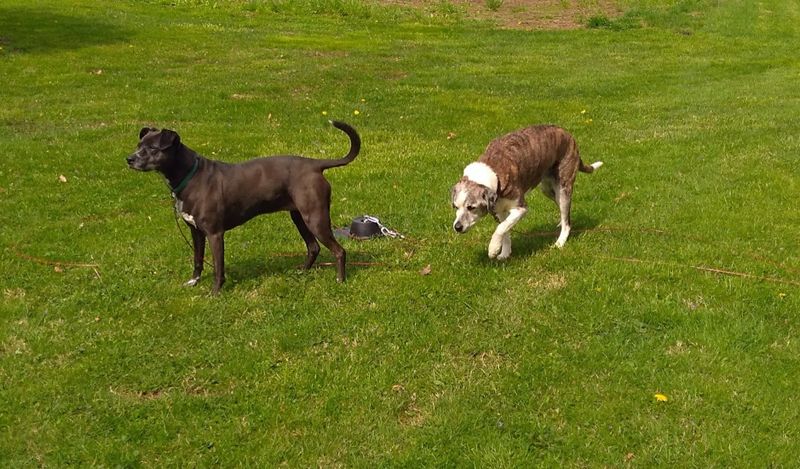 Two dogs. Two Cables. No Tangles.
---
What is the difference between the Double Dog Run and a Double Dog Leash / Dual Dog Leash?
A double dog leash or dual dog leash is a leash you walk your dogs with.  This system is not used for walking dogs along the road.  The term leash is used loosely in the pet industry and we want to be sure to decipher the difference between the two.  The Double Dog Run installs into the ground and is a set up for either permanently or temporarily restraining pets at your home; while camping; and going outdoors when you want to take your dogs with you.  A double dog leash, is tangle-free as it should be, but cannot be tied to a tree and give enough running room for the dogs.  What also makes the Double Dog Run different is that a double dog leash / dual dog leash has one swivel that allows the dogs to cross paths horizontally when moving in one direction.  The dog tie out / dog run we have created, allows the dogs to not only cross horizontally in one direction, but in multiple directions at multiple speeds without getting their leashes or tie out cables all tangled up.
---
What are the best locations for installing the Double Dog Run?
You have options!  The tie out system can be installed on the side, front or back of your home.  You can place it further away or closer as you please.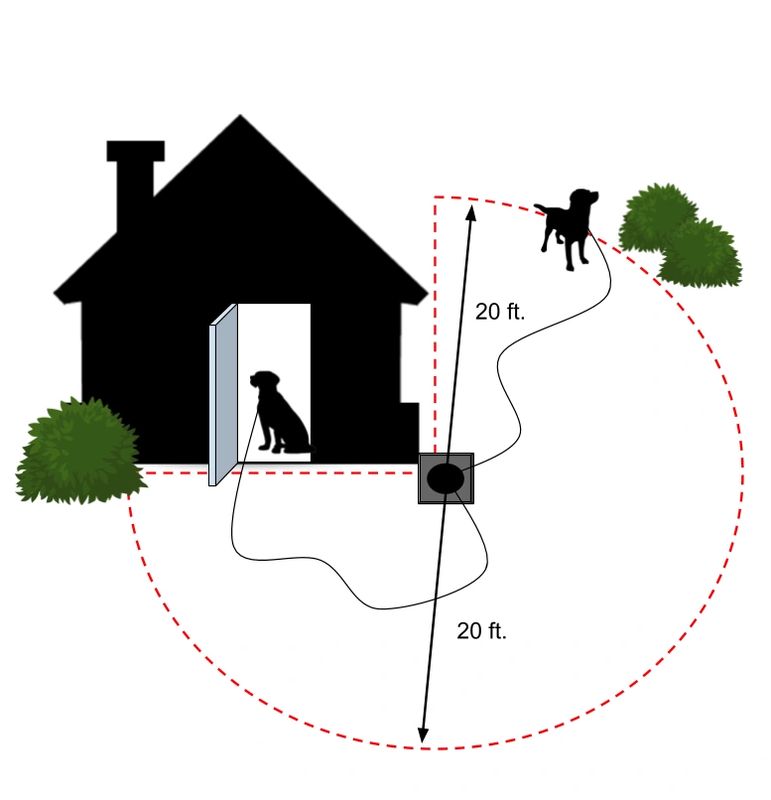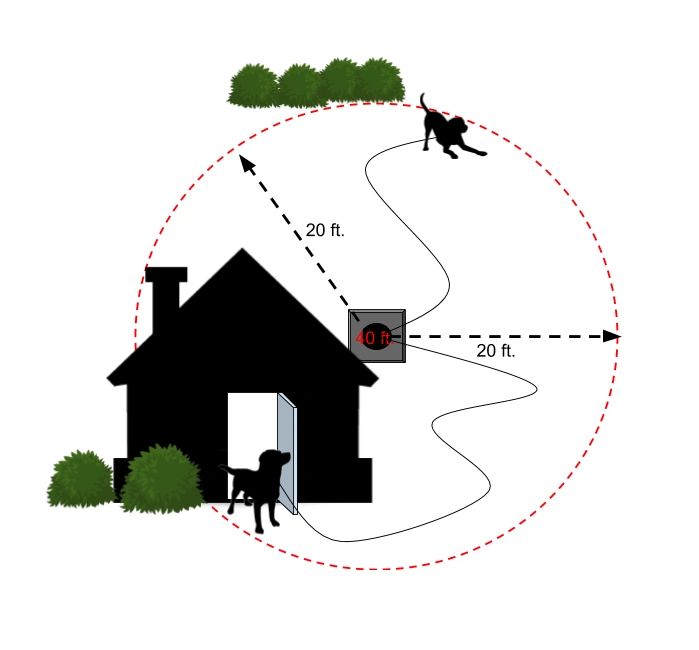 ---
Award Winning
---
The Double Dog Run to this day stands as #13 in the category for Pet Supplies and Products for Animals for 2019 /2020.  In 2017, K. Wherley the creator of the won the Bronze award for A'Design competition.  



Our customers love our tie outs!