Double Dog Run: Up to Medium Dogs - Tangle Free Dog Tie Out - Two Dog Tie Out - Holds 700LBS of Pull Force!
UPDATE: 5/16/22 - Back Ordered
Restock Date: 5/18/22 (order to hold your spot in processing)
ORDERS ARE CURRENTLY PROCESSING FROM 5-10 BUSINESS DAYS ONCE ITEMS ARE IN STOCK.  WE ARE OFFERING SUPER RUSH PROCESSING ONLY SHOULD YOU HAVE A REAL NEED TO SPEED UP YOUR ORDER. SELECTING "SUPER RUSH PROCESSING" WILL MOVE YOU TO THE FRONT OF THE PROCESSING QUE- WHERE YOU WILL BE THE FIRST TO BE PROCESSED ONCE RE-STOCK IS IN. ALL ORDERS UNDER "REGULAR PROCESSING"  WILL BE PROCESSED IN ORDER THEY ARE RECEIVED.  
WE PROMISE TO WORK AS QUICKLY AS POSSIBLE TO GET YOUR ORDER TO YOU ASAP!
Two Dog Tie Out - Tangle Free Dog Tie Out for Small and Medium Breed Dogs!
The Double Dog Run tangle free dog tie out stake system holds one or two dogs up to 700 lbs of pull force!  This two dog tie out is a great solution for small to medium breed dogs weighing 50 lbs or less EACH.  

Double Dog Run is the first and only company to provide you with quality tangle free two dog tie out stake that
includes a 2-year warranty
! After years of perfecting the components of this tangle free dog tie out, this is what you have been looking for.  The two dog tie out stake is a
great alternative to a fence
and can be taken with you when you travel or go camping with your dogs!  Just have one dog? 
The Double Dog Run has proven to become one of the best and strongest dog tie outs on the market.  We stand by our  high quality, heavy-duty, all-weather dog tie out systems!  
Get the best tangle free two dog tie out system for small and medium dogs today! 
Watch how this two dog tie out keeps dogs from tangling!
This highly reviewed and rated Double Dog Run tangle free two dog tie out system includes:
High quality ABS plastic base plate that absorbs the shock and disperses the force of the pull.
Heavy-duty powder coated 10" spiral dog tie out stake*.
Crush, crack and chew proof tangle-free dog tie out rubber topper.
Galvanized and stainless steel tangle free two dog tie out hardware.
2- Year Warranty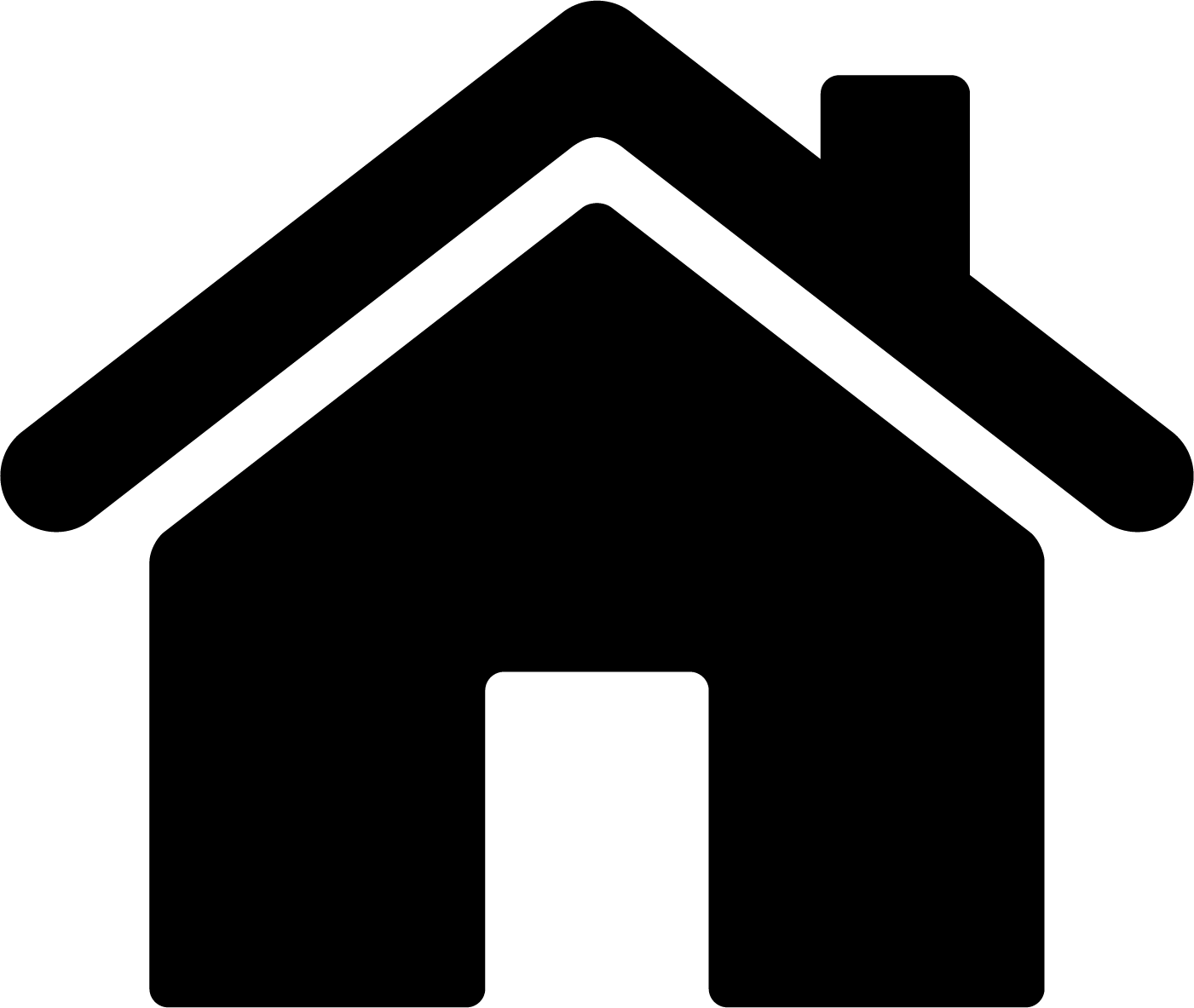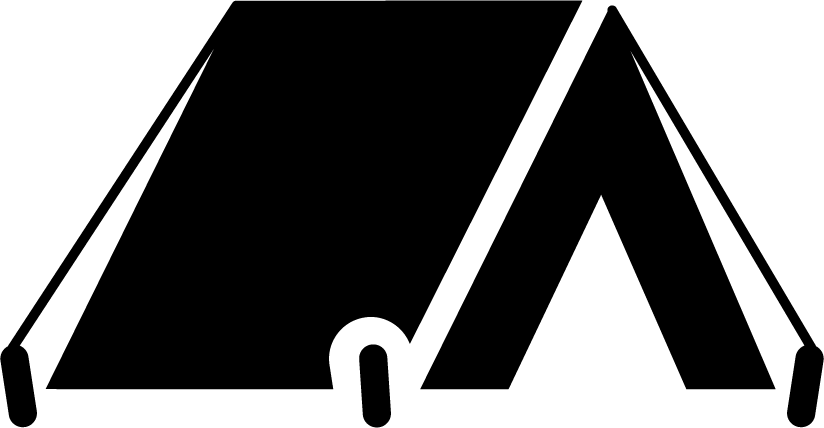 HOME - TRAVEL - CAMPING
---
TIE OUT CABLES ARE NOT INCLUDED.

Did you need Dog Tie Out Cables to go with your system?

---
MANUFACTURED IN THE USA:  Expect the best quality materials and product built to last!  Our dog tie outs a manufactured with the highest quality US craftsmanship and precision straight out of a small town in Pennsylvania. 

2- YEAR WARRANTY:  Made to to be used with the roughest and toughest of customers!  Our dog tie outs come with a 2-year warranty on normal use and install!
---
---
---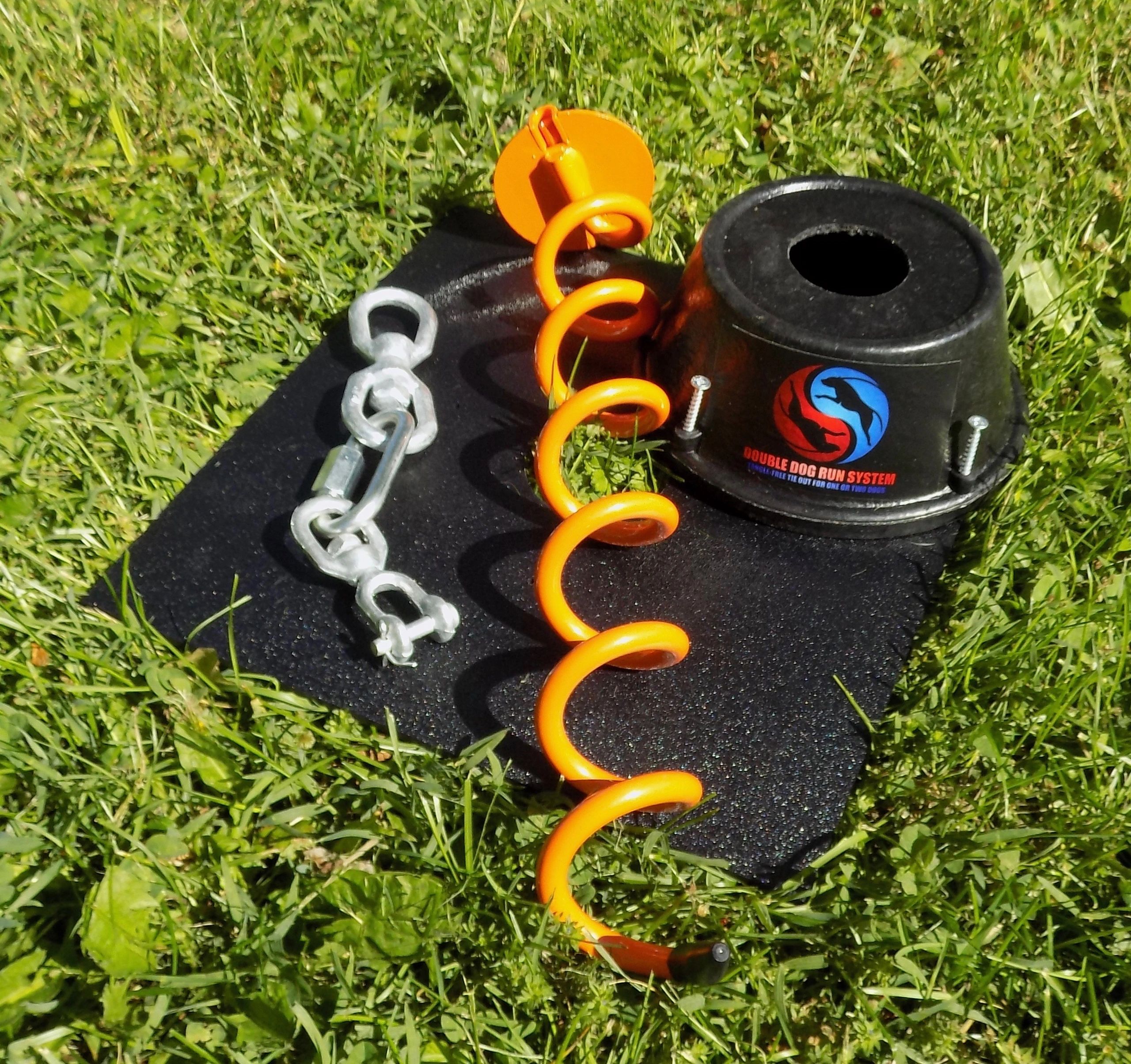 Do you have one large dog and one small dog?
No Problem, our two dog tie out systems work with dogs of different breeds!
If you have a large dog that will be using the system: 
---
Reviews